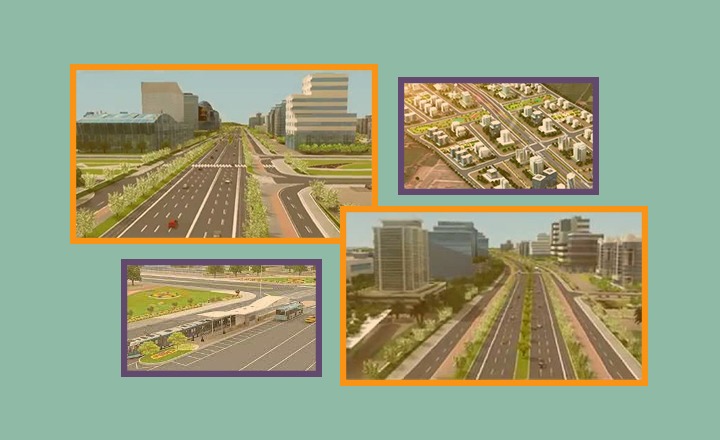 Why invest in the properties at the Super Corridor?
Why invest in the properties at the Super Corridor?
Buying a property often involves tough decisions and rethinking. Investors do a lot of research and go through so many checks to finalize any deal. Out of all those, location remains a primary and significant factor to consider in all kinds of property deals-plots or flats and residential or commercial.
Indore has always been one of the favorite cities of Madhya Pradesh in the spheres of education, real estate, and now even IT. The ever-increasing opportunities make this vibrant and cleanest city in the country investor-friendly. Such is the case with a super locality of Indore, attracting investors, IT companies, educational institutes, and more. Here we help you to know what makes properties at Super Corridor an ideal choice for real estate investment. Read on:
Multiple investment opportunities: The location has already numerous projects that are either under construction or awaiting investments. The IDA has already cut out several schemes and is planning to construct better spaces there. Premier healthcare institutes, educational institutes of recognition, and repute are already established there. These landmarks are an important point of consideration. Considering the existing and upcoming commercial projects in and around this area it is gathering all the attention from investors. The surrounding projects provide numerous reasons to count and think of this prime location.
Return on investment: For any investment, the ROI is a crucial factor. Every investor assumes a positive return on investment, let alone real estate investment. With the nearby projects of tech giants, entertainment spaces, the pace of development, and the listing of Indore as a smart city, the sun is shining brighter here. The prices show a forward transition and make it a hotspot for real estate investors.
Connectivity: Every residential or commercial project desire effortless connectivity. This location offers superb connectivity between all major means of transportation. The airport is nearby, most premium hospitality junctions and even healthcare facilities are in the neighborhood too. The recently constructed and wide roads make it an ideal choice for people to commute to different corners of the city. The ongoing construction of the Interstate Bus Terminal and even the metro train covers all the modes of transport.
Support from the government: Indore is already under the list of smart city missions. Besides this, the local government is taking all necessary steps to develop this area. This government support and approach makes it a significant factor to consider.
Growth of Indore: Indore has always been the focal point of development in Madhya Pradesh. It has attracted people from all walks of life to different aspects of culture, food, technology, industries, and growth. A safe and promising city for an average city dweller, this place offers more reasons to stay and invest.
No wonder, the Super Corridor is creating the buzz and is already the hotspot of investment in terms of real estate. All the factors create a welcoming situation for real estate investors to invest in and contribute to the growth of the city. Consult our experts to know more about which property should you invest in. Visit our website for further details.