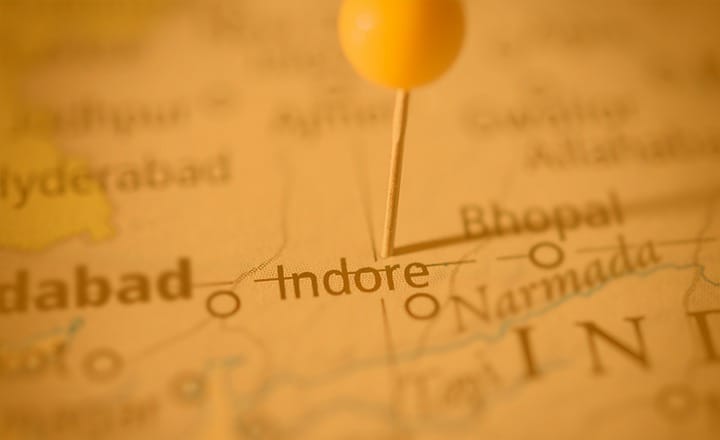 Reasons why should you invest in properties in Indore
Indore city has made a name for itself as the cleanest city in India for the fifth time in a row. However, it has much more to offer than the clean streets and organized way of living. The city has become a hotspot for investors, especially in the real estate industry.
Owing to good public facilities, availability of necessary services, and successful IT projects, Indore is a dream come true for many. Hence, we have compiled six reasons why properties in Indore should be your next investment.
Indore is one of the first 20 cities selected for the smart city mission initiated by the Government of India. The mission aims to uplift the urban infrastructure and reshape the city to be sustainable and developed. With this mission, Indore is expecting exponential growth in the next 3 years, especially in the real estate industry.
In addition to the upcoming projects, the city already offers accessibility to all necessities. With more than 50 public healthcare facilities and many renowned private hospitals, Indore excels in health care.
The rise in the standards of living has also allowed the development of new malls and other entertainment centers.
Well known for being home to both IIM and IIT, Indore is an ever-growing education hub. Additionally, Indore has welcomed many multinational corporations like Infosys, Impetus, and TCS.
Growing opportunities in both education and IT sectors led to a high influx of students and young working professionals in the city. As a result, the city is expanding its accommodation facilities with new residential projects.
Indore's 8 lanes super corridor, which connects the Indore airport to the main city, is undergoing rapid development. Many companies like TCS and CTS are developing campuses to facilitate accommodation.
Furthermore, the Indore metro project that will spread out to 94 km of routes is bound to improve the interconnectivity of the city. Therefore, the real estate value will undoubtedly increase within the city.
Although the return on investment in prime locations like Vijay Nagar may seem stagnant, properties in the Super corridor, Bypass, and Dewas Naka look ideal for investment as their values are rising constantly.
These properties are also affordable and promise a high return on investment in the coming years.
Indore city is urbanized and offers top-quality facilities in every industry. Be it schools, colleges, or healthcare, Indore provides many options to suit a person's needs. Families who want these facilities but are fed up with the hustle-bustle of crowded cities are increasingly preferring Indore.
Lastly, Indore offers a balanced life between modernity and tradition. With growing entertainment centers, educational institutes, and work opportunities, students are increasingly preferring Indore. Meanwhile, security, good amenities and a quality lifestyle is making families settle in the city as well.