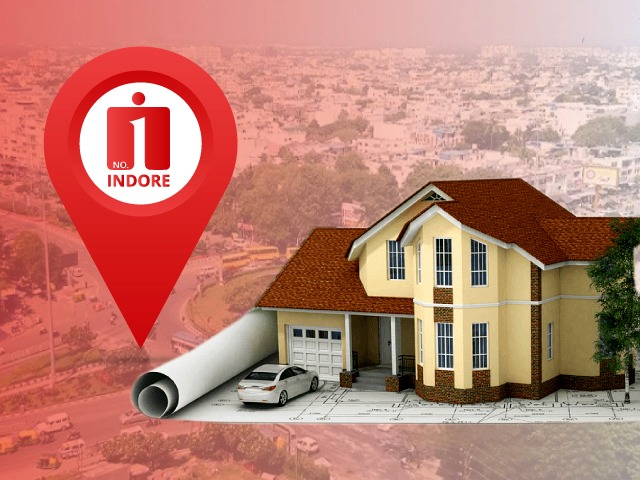 3 Major Aspects to Invest at Dewas Naka Indore!
The real estate sentiment in Indore is not just limited to buying property or owning a tangible asset but is also a long-term and fruitful investment in its true sense. This investment requires a lot of consideration and checks before making up your mind.
Among the different factors, location is an important mantra in real estate. Other factors that property buyers consider while looking for the best-suited property include accessibility, amenities, and appearance of the area along with its developmental plans.
Dewas Naka region in Indore is gaining increased attention from the administration as well as industrialists for commercial growth in the area. With premier educational and health institutions in its proximity, the Dewas Naka area has great potential for residential developments as well. Thanks to the growing surroundings in and around Dewas Naka Indore, the future prospects of the location are highly growth-oriented.
Along with the location and developmental factors, there are some other aspects to consider investing at Dewas Naka Indore. Let us get into the details of the three major aspects of investing at Dewas Naka Indore.
Easy Rent and Resell
The investment outlook at Dewas Naka can be considered in two major ways: investing in real estate for the long-term and renting it out or investing to eventually resell it for quick gains.
Renting out property in Dewas Naka is easy and beneficial as it provides two types of returns. First, it offers appreciation in the long run, as the property value in Dewas Naka is set to increase over time. Secondly, it has the potential to reap continuous returns as positive capital inflow - earned by renting the property for monthly payments. No doubt, this rental income exceeds the overall monthly maintenance expenses of the property.
The most popular way of making money in real estate is through the appreciation of property rates. Appreciation is a very important aspect of investing in Dewas Naka Indore as you will get good returns from the increase in the property's value over time. The properties in this area are going to observe good price inflation in a couple of years.
Multiple options with different Plot Sizes
While buying property for investment purposes, always consider property value appreciation and future buyers' persona. The type of building that can be constructed on a particular size of the plot can have a direct impact on the future value appreciation of your property.
Depending upon the future prospects of the property you buy, you can invest in different plot sizes available. Sarthak Singapore Group offers multiple options in plot dimensions for you to choose the best-suited plot as per your requirement. Our townships at Dewas Naka offer the best-in-class amenities at this premium location of the city.
Easy Documentation with Sarthak Singapore Group
For real estate investors, a very complicated task is the paperwork process involved. Starting from seller verification to RERA compliance and Khata certifications, there are various documents you need to keep an eye on. But with Sarthak Singapore Group, the whole process becomes a lot easier. With our years of experience and the market knowledge that we have gained, Sarthak Singapore Group makes your documentation process much more organized and hassle-free.
Since the property market is quite unpredictable and volatile in Indore, knowing and understanding different aspects of the potential property help a lot in better decision-making. With multiple options available at all the Dewas Naka townships of Sarthak Singapore Group, you just need to worry less and trust the best.